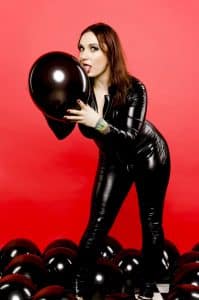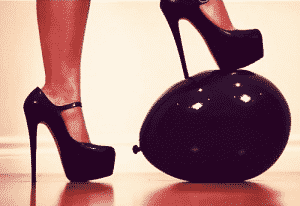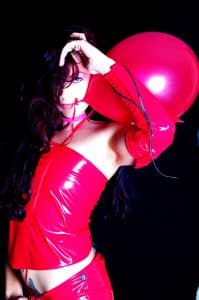 PINCHING :: BITING :: STABBING :: BURNING

Pussy non-poppers better run! I'll be the Sadistic Mistress standing over you, forcing you inflate one balloon after another, all for Me to destroy. HAHAHA! If I'm feeling particularly cruel I might make you choose the method I use to pop the balloons I had you blow up and in any case you will watch as I destroy each and every one.

Whether it's the quick death imposed by a simple pin prick or the long, agonizing struggle to pinch, scratch, or bite through that squeaky latex, I love ruining balloons. I love to hear pop after pop as I violently stab them with my pocket knife. I savoir the smell of burning latex as I smoke and every once in awhile bring the cherry of my cigarette to the stretched surface of a black balloon. And I love watching a balloon adjust under the pressure of my stiletto then finally burst. Balloons aren't safe here.

Call Mistress Michelle at 1-888-430-2010 for balloon fetish domination now.

$1.99/minute (10 minute min.) + $2.50 connection fee.
18+ Billed as Madison Enterprise. For your entertainment, only.


August 1, 2021
Do you have any balloon fetish stories that you can share?  Oh because I certainly do.  There's so much fun to be had with […]
July 10, 2021
Nothing like a fun party with balloons, lots and lots of balloons.  I'm sure lots of you out there have some balloon fetish stories […]
April 23, 2021
Woohoo!  It's spring time and the weather is finally getting warm enough to go play in the pool.  Pool time is the best time!!  […]