Love Affair
July 27, 2009

Calling All Looners!
July 28, 2009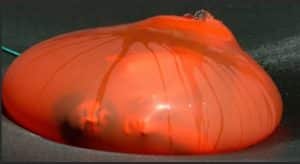 Balloons really just don't stand a chance with me around. I am always trying new ways to send them to shreds. This is one of the instruments of balloon destruction I have on it's way to me now. I just can't wait to wrap my hands around it and start slashing balloons. All I need is a little looner addict who can't stand to hear precious balloons biting the dust.  I just might tie one up after he blows up plenty of balloons for me. You can bet I will be laughing while he struggles in the restraints trying to get away as I pop each one.
you're going to be My blow-up boy. Call 1-877-261-0599.
$1.99/minute (10 minute min.) + $2.50 connection fee.
18+ Billed as Madison Enterprise. For your entertainment, only.