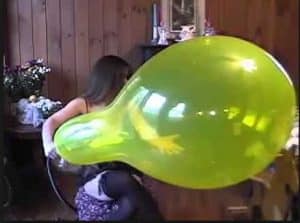 I wonder if you are a popper or non-popper? Which do you prefer? Popping balloons before orgasm? Or after orgasm?
I was also wondering if anyone has any unique balloon phone sex fantasies they want to try or have tried relating to balloons or other fetishes that were outside of their normal comfort zone? Are you the unintentional popping side of the fetish, although you've really been trying to become a popper. I bet you still are not ready to intentionally pop tons of balloons in one sitting or are you okay with unintended popping and occasional intentional popping. Which are you?
I bet you are into stuffing balloons in your clothes for a while, fantasizing that you have a partner blow up a balloon to the point of popping in clothing that you are wearing.
Do you HATE the word "pop"! It seems so insipid and fails to express the drama of a balloon banging. I bet you prefer "burst", "bust" or "bang", those sound better, don't they? "Popping" is more suited to bubble wrap. He He.
1-888-430-2010