Hot & Sticky
August 1, 2009

Keds &amp Balloons
August 6, 2009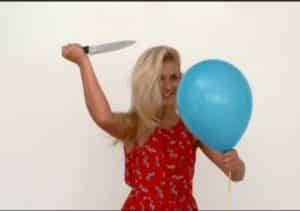 This is along the same lines as the pic Jenny posted, but it is a balloon popped with one of my favorite methods. If you find any cool pictures like this share them with us, we love to see new balloon images.
You're going to be My blow-up boy. Call 1-877-261-0599.
$1.99/minute (10 minute min.) + $2.50 connection fee.
18+ Billed as Madison Enterprise. For your entertainment, only.