Fetish Fun With Balloons!
September 8, 2018

Rubbing Balloon Fetish
September 28, 2018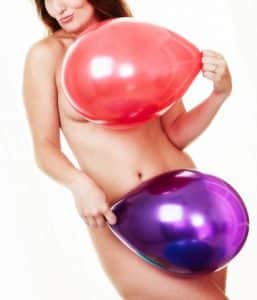 I am so excited! I just got a new package of latex balloons for a birthday party I'm hosting tomorrow! I'm staying up all night tonight to blow them up! I've got my red lipstick on and OOPS! Lipstick on the bottom of this one where I put my big lips on it! Since I can't use this one for the party, I think you and I should have a little fun. First, I'm going to rub it on my nipples, getting them hard, building up the static electricity and hold it between my tits. Oh! I bet that would feel soooo good on my feet! I roll my pretty toes and the arch of my foot around the balloon. Should I pop it? Or should I sit on it and ride it hard? I bet it would feel really nice on this pussy. Come play with me!
#balloonfetish #ballooninflatingphonesex #footfetish