Looning for Pleasure!
July 27, 2019

Tortured and Teased With Popping Balloons!
September 20, 2019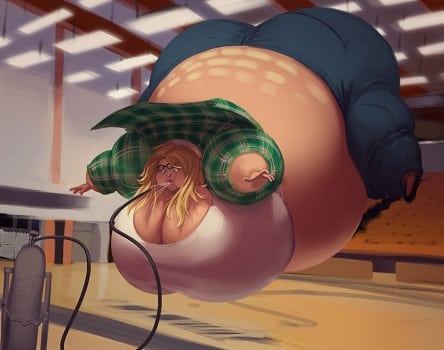 I do love popping your inflated balloons in front of you, teasing with a needle or the heel of my shoe to barely press against the skin, leaving you in suspense of that sharp pop when the surface is finally pierced. Have you ever wondered what it would feel like if it was you that might get popped, though? I have. Turns out I have a body inflation kink as well. I want to be able to slide a hose inside of your mouth and watch while you expand, filling up with air until your skin gets stretched out so much that it becomes taunt and shiny.  You will be so large and swollen that you wouldn't be able to do a thing to stop me from taunting you. I want to wave a needle in front of you, make you watch while I slowly lower it to your skin, barely pressing it in so that you can feel that small sting. I'll do that over and over again, leaving you in terrified suspense and expectation of when I might press down just a little bit too much. Maybe I could use like a foot stool, resting my spike heeled shoes on top of you, making sure to keep the sharp tips dragging against you. I just can't decide if I would rather have you terrified or turned on while I played with you! I want to tell you exactly how I would tease you, so call me for some inflation fetish phone sex so I can.
Michelle
1-888-430-2010
#inflationkink #poppingballoons #bodyinflation