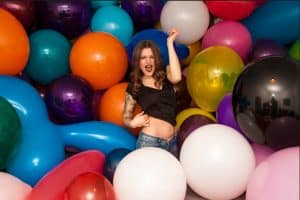 One of my friends brought over Dance Dance Revolution. I didn't think I would like it that much but before the night was over I was 'dancing' to Disco Inferno. It was one of the older versions she said, but I had never played any of them so it was all new to me. SO the next time she said something about bringing it over I had to tell her that I had since gotten my own. Never say never right?
I just love dancing with balloons
You're going to be My blow-up boy. Call 1-877-261-0599
$1.99/minute (10 minute min.) + $2.50 connection fee.
18+ Billed as Madison Enterprise. For your entertainment, only.