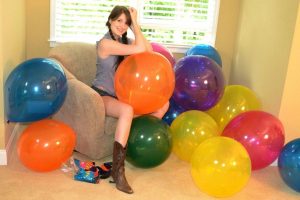 Life sucks when you cannot remember your password to blog, or remember the email you used to set up the account so you could request a new one! But! Great news, after a mass amount of headaches trying to remember what the password was I remembered! So now onto the blog!
Sooooooooooo how has everyone been? I am finally done moving, so I am back and ready to take your calls once again. I hope you all missed me just as much as I have missed all of you! I have new balloons just sitting here, just begging me to do some Epic blow and pop play, all I need is you to call and help me out!
Ahhhh, it's great to be back!
For the most fun you will ever have with balloons call 1-877-261-0599.
$1.99/minute (10 minute min.) + $2.50 connection fee.
18+ Billed as Madison Enterprise. For your entertainment, only