Look What I Bought
October 11, 2009
Pink Socks and Pink Balloons
October 18, 2009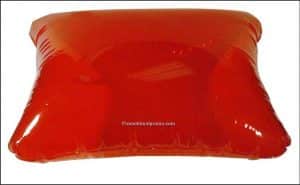 This is the perfect inflatable sex cushion for you to be on. At that angle you can slip over that material and have me fuck your mouth with my strap on. That inflatable and then add some shiny bondage tape too. Do any of you like balloons or inflatables and bondage? A lot of the subs I have seen over the past few years are into that too. A nice thought today.
You're going to be My blow-up boy. Call 1-877-261-0599
$1.99/minute (10 minute min.) + $2.50 connection fee.
18+ Billed as Madison Enterprise. For your entertainment, only.