Mistress Is Ready And Eager To Pop Your Balloons
December 4, 2018

Your Dirty Balloon Girl
December 23, 2018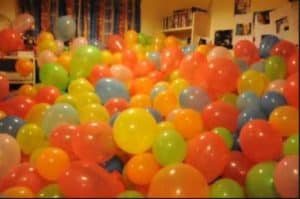 Well, this just proves that anyone can be a looner – even a dog!  Now I'm not much for pooping, but this video gives me a tingle in all the right places *wink*.  Hope you enjoy it as much as I did!
For the most fun you will ever have with balloons call 1-877-261-0599.
$1.99/minute (10 minute min.) + $2.50 connection fee.
18+ Billed as Madison Enterprise. For your entertainment, only.