Secret Looner
April 24, 2018

Full-Body Balloon Massage!!
April 28, 2018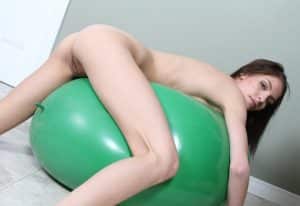 Have you ever been to a birthday or wedding (or any event involving inflated balloons for that matter) and get annoyed that the balloons aren't inflated to their fullest potential?
Is one of your favorite things to do is on the next day untie the surviving balloons and really blow them up for your balloon fetish cravings? Getting that huge neck and tying them. Also do you feel like the color and shine is brightest when over inflated? Lots of times just seeing them so tight, do you have to stop and relieve yourself. Sure you get some unexpected blow to pops, but usually you have enough left over for some fun.
The challenge was always how to sneak some away at the end of the party for my phonesex fetish fantasies. Even to this day it's a little disappointing to see under inflated balloons.
1-888-430-2010
#balloonsex #fetishballoonsex #balloonfuck